Making a move to a new chapter in your life?  We have you covered.
From the city of Chicago to the Northshore or Western suburbs. Maybe dreaming of your beach or country home in SW Michigan, NW Indiana, or Sarasota, Florida. We are local and vacation home experts in buying and selling. Our boutique real estate team provides an advantage with neighborhood experts while accessing our expansive network of buyers and sellers.  This unique exposure gives our Illinois, Michigan, Indiana, and Florida seller's a much bigger net to attract the right buyer with the use of our demographic technology.  Our buyers can search four states to find the perfect home.
 Call or text today to schedule a private consultation.
847.404.8900
Taylor is strategically positioned within a three-state region to foster and grow a network of clients in Chicago, the Northshore suburbs, Western suburbs, NW Indiana, and SW Michigan. Her management style is to establish trust and referral business with every single client.
With nearly two decades of sales and management experience, Taylor has an innate ability to strategically utilize technology and marketing to grow her team's business. She has consistently earned performance awards placing her in the top 5% of sales professionals in the country. Her dedication, knowledge, and drive are what help to make her a recognized industry leader. 

Our team will deliver unmatched customer service. If you're looking for a positive, helpful partner who is ready to provide you with exceptional service, let's talk today!
Western Suburbs & Chicago Buyer's
Agent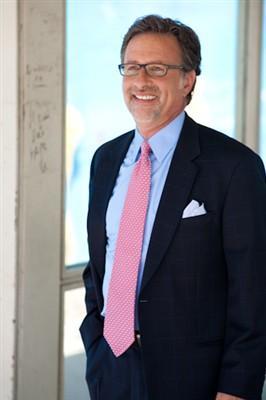 STEVE BROOKER
Steve is our buyer's agent and long-time resident within the Western Suburbs and Chicago.  He has first-hand knowledge of the neighborhoods, schools, and businesses within. He understands real estate from many perspectives of buying, selling and even mortgage finance. Steve is dedicated to building authentic relationships to ensure his clients are getting exactly what they want and getting the best value for their purchase. Professional, detailed oriented and easy going.  You will be in good hands and receive exceptional communication and follow-up. He would love the opportunity to be your buyer's agent of choice in Chicago, Hinsdale, La Grange, Claredon Hills, Burr Ridge, Oak Brook or Western Springs. 
                                                     630-725-8433
                                                           steven.brooker@cbexchange.com
Northshore Buyer's
Agent
ENZA FRAGASSI
Enza is our Northshore buyer's agent who has lived in the community her whole life. Her intimate knowledge of the real estate market, schools, and neighborhoods position her to provide more prescriptive information, that enables her clients to make better and more informed decisions.
 Enza's first priority is to make sure her clients are well informed about the community and the current market conditions. She listens to her clients' wants and needs to achieve the best outcome in every transaction. Enza strives to ensure that the buying or selling process is fun, easy, and stress-free. Her clients can count on her any time of day when they have a question or a concern. 
 Enza's success is based almost exclusively on positive referrals.  She earns the respect of her clients by working tirelessly on their behalf and by always offering them candid advice. You will be in good hands when searching for a new home in Glenview, Winnetka, Wilmette, Kenilworth, Northfield, Glencoe, Evanston, or surrounding communities.
                                                847-845-7684
                                           Enza.Fragassi@cbrealty.com
North Shore Buyer & Seller
Expert
Katie Klein
Katie is full of energy and enthusiasm. She is committed to ensuring her clients find their perfect homes while guiding them every step of the way. Matched with her creative flair for interior design and marketing savvy,  she wants our listings to leap off the pages of popular home magazines and the internet.  Katie has an eye for every detail.
Raised in Glenview, Katie has experienced firsthand all that the North Shore has to offer.  With an in-depth knowledge of neighborhoods, dining, recreation, and entertainment, she listens to understand what is most important to her clients.  Katie wants her clients to love where they live.  
With her extended family and growing family of her own, she has encountered the best the North Shore has to offer and can't wait to share that with her clients for life.
                                                  224-715-6199
                                   katie.klein@cbrealty.com
Staging, Seniors and Downsizing
Expert
Carolyn Trompeter
Carolyn is truly a passionate person with a passion for real estate!  She always knew that she wanted to chart a path of helping others and connecting real estate with this focus was a perfect win.  She started in real estate with her successful staging company and brought her creative talents to the top agents and homeowners on the Northshore.  Carolyn loved serving her clients and staging the homes with first-class design and direction to maximize a sale.  Her energy, vision, and "roll-up of the sleeve" attitude is a successful combo that works.

Growing up in the north shore with family generations of living here, she knows the ins and outs of all the beautiful homes, neighborhoods, and schools.  No matter if it is a brand-new home or one of the vintage homes, she sees the absolute beauty and storyline in every home.  Carolyn believes it is so important that her buyers connect emotionally with a new home as well as making a solid financial investment.  Her sellers feel confident and comfortable with her guidance and staging talents to prepare their home for marketing.  
                                        847-251-2525
                          carolyn.trompeter@cbrealty.com
Recent
Sales
New Buffalo, MI
beds
baths
New Buffalo, MI
beds
baths
Sarasota, Longboat, Siesta Key
Expert
Mairead Smialek
Mairead relocated from Glenview, IL to pursue her dream, a career in helping people find their spot in paradise.  She and her husband found a home on Longboat Key and fell in love with the island. They decided to escape the harsh weather and excessive taxes. 
We have teamed up with Mairead to further our network of buyers and sellers relocating, retiring, or looking for an investment property in Florida.  Her personal experience and local contacts will assist our clients in finding that dream home in the sun!
If you are thinking of buying or ready to make the move to Sarasota or the surrounding area in Florida, give Taylor a call and we will connect you and start the search for you.